CONTACT US
LOCATION MAP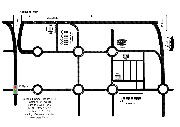 About Us
Gulf Reinforced Plastics L.L.C. (GRP), established in January 2002, is a company uniquely specialized in the Fabrication, Installation, and Maintenance of Glass Reinforced Piping whether Polyester/Vinyl ester or Epoxy Pipes and High Density Polyethylene (GRP, GRE, FRP and HDPE piping).
GRP head office is in Abu Dhabi UAE, also has operations registered in Qatar, Oman & KSA (under license of Gulf's Reham Reinforced Plastics. Co. Ltd.).
GRP is supported by a team of qualified engineers and technicians having over 25 years of experience in this specific field.
GRP undertakes turnkey contracts for installation works of glass reinforced piping produced by various manufacturers in industrial projects like oil and gas, power plants, desalination plants, chemical plants, and vessel projects vessels.

Our scope of work ranges from turnkey to specialist personnel hire.
GRP is an approved installer for Future Pipe Industries, Ameron Bonstrand and Sarplast pipe manufacturers.
GRP's site installation works are carried out in accordance with an appropriate quality management system adhering to the requirements of ISO standard and pipe manufacturer and project specifications, which cover the installation activities from "Receipt of Materials" to "Mechanical Completions".
GRP has develop its own unique Job Qualification Program, wherein technicians are rigorously trained and practiced before being awarded in house and manufacturer's qualification certificates to execute the different menthods of jointing a called by ISO 14692.
Since its inception GRP has succesfully completed glass reinforced piping works under the stringent quality control programs of their various clients. Approval of GRP as a specialized glass reinforced piping installer by these distinct companies is a testimony to the caliber of GRP's work. (Refer to GRP Installer Approvals).